Jean-Baptiste Lavergne-Morazzani, expert craftsman of Flavour!
As a part of "Our Shared Values", Chef Jean-Baptiste Lavergne-Morazzani talks to us about Flavour, textures, concentrated jus, sauces, and tradition revisited. Now, there's a start!
"The right combinations greatly magnify flavours"
Jean-Baptiste, can you explain to us how you work with different tastes, with Flavour in your recipes?
When we are working, whether it be with a carrot or other vegetable, we try to emphasize its inherent flavour, without combining a thousand flavours, just focusing on highlighting each flavour as much as we can. We try to emphasize three or four flavours in one dish, but we are always looking to concentrate them.
Do you have principles that guide you as chef in your quest for Flavour?
We are on the lookout for pairings because combinations intensify a product's flavours. We start with a rather basic product, like an onion, and we make a dish of it. We prepare it with mustard seeds, we make a very concentrated onion jus reduction, and with another onion we leave it more or less in its natural state, just roasted. We also work on textures. Because textures change everything on the palate. And that's where cooking takes on its magical aspect. So, we are always striving to find the perfect balance between textures, flavours and their concentration, without one ever dominating another.
Are there flavours that you particularly like to work with?
We like working with jus and sauces. I am convinced that we've got to keep those alive. They are part of French cuisine's DNA and I think that we mustn't forget our classics. But we make them evolve, we modernize them, we lighten them. Today, we can make a jus using only vegetables. We work a great deal with vegetables. And we give sauces that added touch of richness by adding a little cream.
What does cream add?
Cream lends a lot of unctuousness and scrumptiousness along with that comforting richness. It is an emulsion of the perfect balance between fat and liquid.
It seems that you are a fan of Elle & Vire Professionnel® Excellence Cream, aren't you?
Well, I rely on Elle & Vire Professionnel® Excellence Cream as much as I do on my knife! Since I began cooking, I have always used this cream. I have gotten used to working with it, I know how it reacts, how it whips. And so, I don't have to worry because I know there won't be any surprises. And above all, it provides us with exceptional liaisons, it doesn't curdle. In a nutshell, I would say that we were destined for each other.
Useful links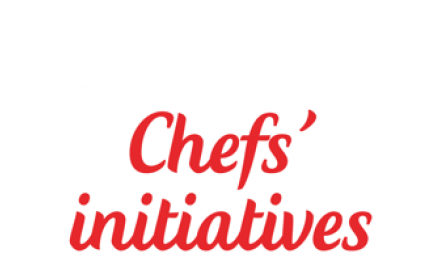 Our news / 24 April 2020
This time of sanitary crisis gave birth to many movements of solidarity initiated by Chefs, craftsmen in France and all around...
More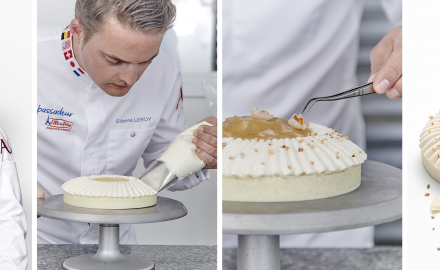 Our news / 10 July 2020
As a part of "The Values We Share", Etienne Leroy, 2017 World Pastry Champion, shares his quest for Excellence...
More
See more news