François Daubinet and his flavour library
The young yet experienced Pastry Chef, François Daubinet, tells us about his vision of Flavour as a part of "The Values We Share". Here, he talks about a special kind of library…
"Flavour is something that is built up over time"
François, where do you get your inspiration?
I get a lot of inspiration from artists. Painting, sculpture, drawing. Sometimes, I try to recreate effects taken from these disciplines in my desserts or cakes.
What place does Flavour have in your recipes?
In my desserts, Flavour always revolves around a product. The idea is to have very bold, distinct flavours - chocolate, caramel, hazelnut…
How much time does it take you to develop a recipe and bring it to perfection?
I have some desserts that take no time at all, I know exactly what I have in mind. I have compiled a sort of "library" of flavours and aromas, you could say. Tangy things, highly seasoned things, spicier things, or very reassuring things that I am able to incorporate very easily. And sometimes, I'm thinking of something so specific that to make it very good, it takes me more time, and many attempts. I often start off doing something complicated, only to go back to something much more simple in the end.
And how do you use this library of aromas and flavours?
It's something that is built up over time. In fact, once you've made hundreds of different recipes, you've got this "library" of flavours that stays in your memory and that you refer to when you create a dessert. This database is first created in the laboratory. Then is added to when I taste something I've never tasted before. With suppliers, colleagues, in terms of fruits or new products.
Can you tell us about the flavour of Elle & Vire Professionnel® Excellence Cream?
Its flavour is super interesting, in that it stabilizes aromas and flavours. I infuse the cold cream with vanilla and tonka bean, and that adds just the perfect touch of roundness along with a reassuring, almost sensuous aspect. This extremely rich cream acts like the sauce for a dish, it brings together all of its different elements.
And to finish, does Elle & Vire Professionnel® Excellence cream have something unique about it?
The first thing that comes to mind is its technical aspect, its whipping yield and hold, and the firmness of the cream. As for flavour, it is really very fresh and fruity, with just a touch of pleasing acidity.
Useful links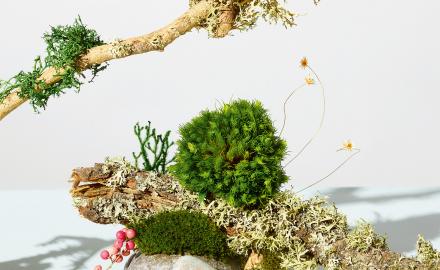 Our news / 4 August 2020
The product of the blending of a fungus and a cyanobacterium (microscopic algae), lichen is on the menu of many great restaurants....
More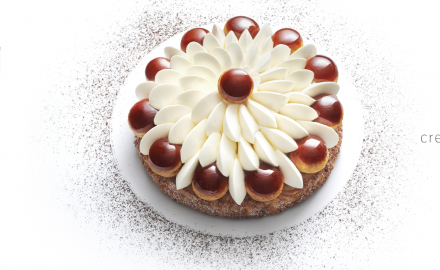 Our news / 22 June 2022
Once upon a time, In the realm of high-end pastry, great chefs were looking for a perfect cream: subtle, consistent, smooth,...
More
See more news