Executive culinary Chef at La Maison de l'Excellence, former Michelin-starred Chef
Sébastien Faré treats us with terroir trends and revisited classics. On this occasion, he imagined for Elle & Vire Professionnel® 7 delicious recipes around the theme of Normandy. These are part of the « Norman Inspirations » recipes collection.
Career path

The son of butchers and delicatessen owners, Sébastien Faré grew up in a universe where produce was carefully selected and prepared. It was a natural step then for him to enter the world of catering and cooking in particular.

He pursued his training in catering college where he specialised in restaurant pastry making and entered the world of work by joining the team at Lucas Carton in Paris.

Sébastien then moved to Les Crayères restaurant in Reims, before returning to Paris at La Table d'Anvers, the Royal Monceau, Chez Jean and Aux Persiennes, before achieving his next career highpoint as the Chef of Petrossian restaurant. Indeed, during his four years there, Sébastien earned his Michelin star and a Gault & Millau rating of 16/20.

He delighted in regularly updating the menus in his establishments, doing so up to seven times a year. Just like his parents before him, Sébastien prefers to use fresh French produce in keeping with the seasons and cooking the current produce on offer.

He first discovered Elle & Vire® products when working at the Lucas Carton restaurant and he especially valued their hold capacity when whipped. He has always used Elle & Vire® products and, in 2005, he officially joined the teams at the brand. Since its inception in 2014, Sébastien has been the Executive Chef of La Maison de l'Excellence Savencia®.

Favourite childhood dishes

"My mother's blanquette de veau … made with fine cuts of meat, because my parents were butchers. I remember one blanquette in particular, prepared from a milk-fed calf which tasted of hazelnut... and it was extraordinarily good!

For all things sweet, the bakery beside us made a classic Black Forest gateau.
I mention sweet and savoury because I like both equally and, in my trade, I've always tried to master both: pastry making and cooking."

Guilty pleasure

"I have a penchant for strawberries and Excellence Thick Crème Fraîche dipped in brown sugar!"

Qualifications and Honours

1 Michelin star
16/20 Gault & Millau rating
---
Discover the universe of Sébastien Faré Recipes from a great chef...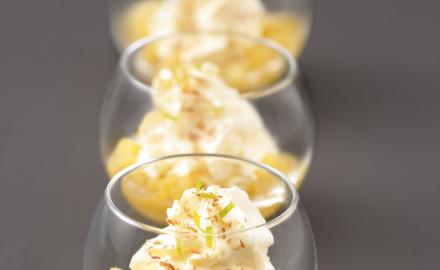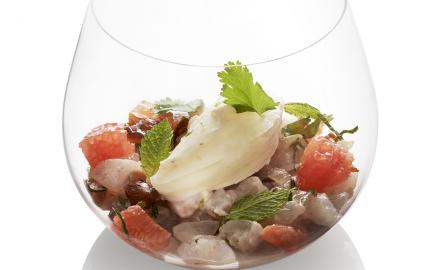 See more recipes