Today: Good France
Elle & Vire Professionnel is pleased to participate to the culinary event "A diner to celebrate French Gastronomy around the world" in Manila on March 19 with the « Brasserie Ciçou ».
1,300 chefs on all five continents are joining the event on the eve of spring.
Let's come celebrate the excellence of the French cook with us in the "Brasserie Ciçou"!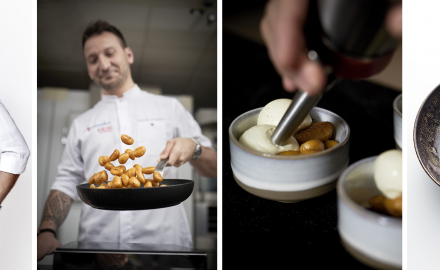 Our news / 21 March 2022
The young yet experienced Pastry Chef, François Daubinet, tells us about his vision of Flavour as a part of "The...
More
Our news / 26 May 2023
As a part of the « Paths of Excellence » campaign, Chef Bastien de Changy tells us about his responsible and...
More
See more news