Pastry chef creator of the Tourbillon & Elle & Vire Professionnel® ambassador
As someone with a genuine sweet tooth, Yann Brys has the love of baking written into his genes.
?

As someone with a genuine sweet tooth, Yann Brys has the love of baking written into his genes.
After graduating with his Vocational Training Certificate (BTS), Culinary Arts option, in 1998, the French Chef honed his technique alongside Philippe Urraca, going on to join the Pâtisserie Fauchon in 1999. Executive Pastry Chef at the French Ministry of Defence in 2000, Yann Brys also worked at the Concorde Lafayette, and then the Bristol, before joining Dalloyau in 2001, where he remained as Creative Director until 2014. Since 2015, the Chef has been developing a personal project… Watch this space!
Interview with an inveterate patisserie enthusiast, awarded the title Meilleur Ouvrier de France Pâtisserie in 2011.

IN WHAT WAY HAS BEING AWARDED THE TITLE MEILLEUR OUVRIER DE FRANCE CHANGED YOUR APPROACH TO THE BUSINESS?

Becoming Meilleur Ouvrier de France is not an end in itself, but just another step in concretizing a lifelong dream. The competition demands full-on commitment involving two years of intensive work, with constant attention to the business of achieving excellence. You have to infuse everything with your own personal touch while demonstrating perfect mastery of the trade's know-how. You are constantly having to push the boundaries, while still keeping your emotions under check.
Since becoming MOF, I have felt an even stronger need to pass on my knowledge and know-how to others. I teach mostly in Asia, particularly in Japan, where the requirements in terms of quality and refinement are extremely high, both taste wise and in terms of visual presentation.

HOW DO YOU MAKE THE LIGHT CREAM THAT YOU USE IN YOUR MILLEFEUILLE RECIPE?

A light cream is a conventional pastry cream that is allowed to stand so it relaxes and is not too elastic. This helps to reduce the starch content. My personal touch is to beat it with a whisk, as if I was going to prepare a Chantilly. I then add just a hint of mascarpone, for smoothness. I finish up by incorporating some whipped cream, which gives it a lightness and "breaks" the slightly denser texture of the conventional pastry cream.

WHAT ARE YOUR SECRETS FOR MAKING A PERFECT LIGHT CREAM?

You have to whisk the pastry cream well before adding the whipped cream, to ensure a perfectly smooth consistency between the two textures. The result will always be better if you work with two similar textures. This is especially true for light cream!

HAVE YOU USED ELLE & VIRE® PRODUCTS?

For a long time now, I have been using Elle & Vire Professionnel Excellence Whipping Cream® as an essential ingredient in many of my recipes. This cream, that
combines natural qualities with very good performance, also develops distinctive floral flavours that can be clearly tasted once emulsified.I used it to prepare my ganache in particular, as well as light creams and whipped creams.
---
Discover the universe of Yann Brys Recipes from a great chef...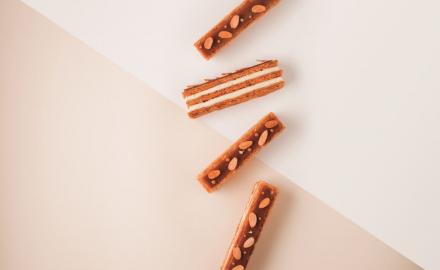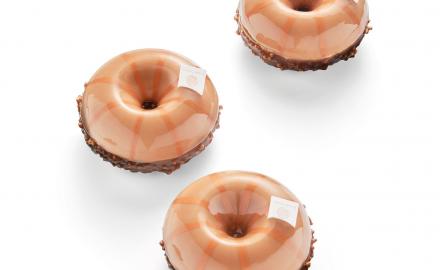 See more recipes