The gold medal is won by the Extra Dry Butter Sheet!
During the General Agricultural Competition which takes place at the Paris International Agricultural Show, the gold medal in the Dairy Products category was won by the Elle & Vire Professionnal Extra Dry butter sheet.
Every year, the General Agricultural Competition rewards the best products of the French terroir. This event aims to promote "French taste" to consumers through high quality food from French agriculture and livestock.
This year, the gold medal in the dairy category is won by the Extra Dry 84% MF butter sheet and rewards the Elle & Vire Professional's know-how.
This sheet of Extra Dry 84% MF butter is the result of 70 years of Elle & Vire Professional expertise that is expressed through a delicious creamy taste. Its richness in fat gives fondant to your puff pastries. Very efficient and regular, the Extra Dry Butter sheet is particularly easy to work with.
"Extra-Dry Butter is a top-quality product. Its excellent malleability enables an efficient rolling out and the unique Elle & Vire dairy knowhow guarantees an authentic taste in finished products. Ideal to make the inimitable French croissant!"
Nicolas Boussin
Best Pastry Craftsman of France 2000
Head Pastry Chef of "La Maison de l'excellence Elle & Vire®"
Useful links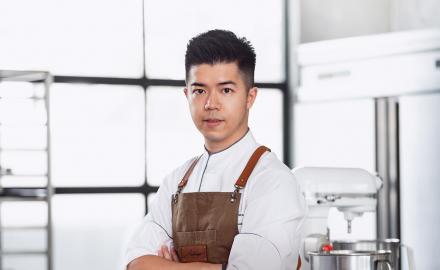 Our news / 6 August 2020
At first, Chef Edwin Sœryadjaya was aiming for a career in mechanics. But he became a Pastry Chef by vocation. He...
More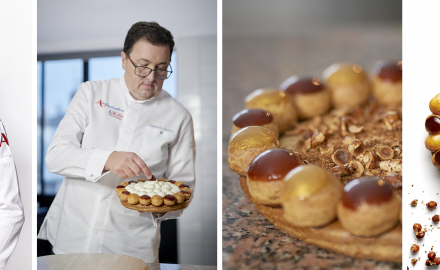 Our news / 24 November 2022
Terroir, small producers, childhood and even his grandmother… As a part of "The Values We Share", when...
More
See more news