A final round of applause for Sirha 2019
A final round of applause for Sirha 2019 after 5 intense days in Eurexpo where the international show once again beat the record of visiters reaching over 220 000 visitors from all over the world!
For Elle & Vire Professionnel and Savencia cheese and Dairy Foodservice, this 2019 edition was marked by the launch of two innovations: Corman Sculpture, a whipping speciality, and Cromesquis, a range of frozen breaded cheeses, ideal for your appetizers platters.
But it was mainly marked by a united sales team that proudly wore the colours of the French Touch with boldness, style and elegance during these 5 days.
A key moment for Elle & Vire Professionnel® and Excellence cream under the sign of Transmission. Pierre Gagnaire, ambassador of our cream, was present alongside our French Touch duos of 2018 and 2019 to highlight the values of Excellence.
A key moment of emotion that has been marked by many visitors!
Coming to the booths of Elle & Vire Professionnel®, was also an opportunity to make an ode to delicacy and crack at the salty and sweet creations of la Maison de la Crème Elle & Vire®. The chefs made more than 10 000 pieces, a new record for this SIRHA 2019.
The latter were associated with the cocktails of the talented and world champion, Victor Delpierre who made an unpublished card of alcoholic and soft beverages for Elle & Vire Professionnel® to offer our visitors from around the world, always the best welcoming.
We look forward to seeing you again in 2021 for the 20th edition of SIRHA!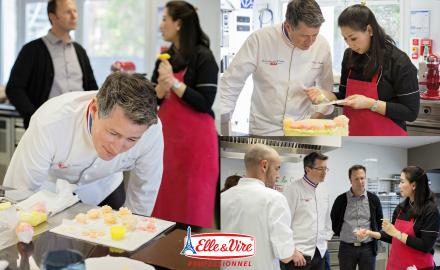 News / 5 May 2017
Awarded during the Cake International competition, the Chef made a demonstration at La Maison de la Crème Elle & Vire® !
more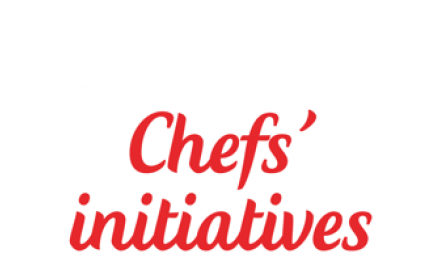 News / 24 April 2020
This time of sanitary crisis gave birth to many movements of solidarity initiated by Chefs, craftsmen in France and all around...
more
See more news