The chef's magazine : reach excellence together
Excellence around the world
For over 40 years, Elle & Vire Professionnel® has supported Chefs all over the world.
This relationship of trust is founded not just on products perfectly tailored to their needs but also on the custom-made support provided to them.
This support is embodied by La Maison de la Crème Elle &Vire®, which offers training courses and exclusive recipe books throughout the year, and by The Chef's Magazine® whose 50th issue we are celebrating today.
Since January 2000, this magazine created by Chefs for Chefs has unveiled news of the latest brands, analysed current industry trends and presented portraits of Chefs who are both our partners and players in an ever-changing gastronomic landscape.
This magazine is built on values dear to the profession: passion, excellence, knowledge-sharing and innovation.
Thank you Chefs !
With this anniversary issue, we would like to thank the Chefs who have given us their support, particularly Chefs Christian Frénot and Christian Guillut, who have been there since the very beginning of the magazine, and those who maintain a special relationship with Elle & Vire Professionnel®.
Some of these Chefs participated in the creation of The Chef's Magazine nearly 20 years ago, while others have been highlighted in these pages as they revealed their journeys and their visions of the profession.
These Chefs choose quality and use their talents and creativity in the service of taste and gastronomy by offering new recipes, devising new concepts, and sharing their know-how.
This transmission and the training of tomorrow's talents are also central to the values of Elle & Vire Professionnel®.
They are embodied day after day at La Maison de la Crème Elle & Vire®, in the solid partnerships that Elle & Vire Professionnel® has cultivated over the years - such as with Institut Paul Bocuse.
And because Elle & Vire Professionnel® is inseparable from Normandy and because at the origin of Excellence lies an exceptional terroir, this 50th issue is the opportunity for you to rediscover the beauty and generosity of the Normandy bocage.
Related links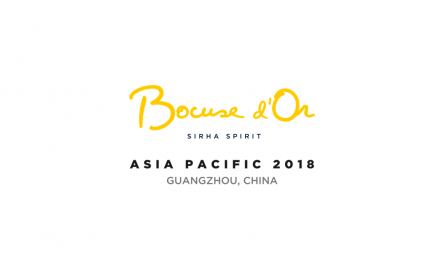 News / 3 May 2018
The Bocuse d'Or Asia-Pacific is about to welcome on May 8th and 9th, the best chefs from 11 Asian-Pacific countries in Guangzhou.
more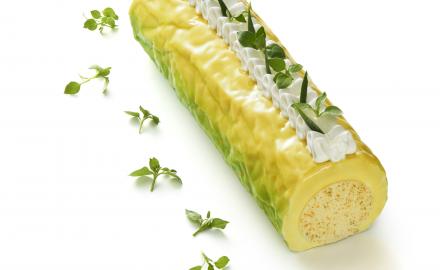 News / 15 June 2017
Nicolas Boussin and Maxime Guérin, Chefs at La Maison de la Crème Elle & Vire, suggest to celebrate end of the year festivities...
more
See more news